If it was hot the last time we reported from a solar panel installation in the field, you can bet it was 10 times hotter this time around. As I pulled into Susan Brown's driveway after traveling the mile-long gravel road up to her house, she greeted me excitedly with one consistent message – stay hydrated – and during my visit, her husband Jim made several trips outside with glistening bottles of Gatorade for our guys. The heat didn't seem to bother Paul and Terry much, though. They sort of laughed it off; having been in St. Louis the week before, where it was much, much hotter, they had developed a thicker skin. This day's heat wasn't as bothersome.
The Browns live in Platte County, Missouri and are uniquely situated to install a large ground-mounted solar energy system on their expanse of land. In case you didn't know, Susan Brown is one of Brightergy's founding principles.
And – as you can probably tell from the photo above – the Browns enjoy a couple of nice shade trees at the south of their house. Since those same wonderful trees also block the sun from their south-facing roof, and as they have a large backyard, the Browns' solar installation is taking place on the ground, rather than the roof.
Ground-mounted solar power systems aren't much different than roof-mounted systems. They all involve the same basic elements: solar panels, inverters, racking, and some sort of mounting system. While roof-mounted systems are either ballasted or self-ballasted, ground-mounted systems are generally mounted to poles, that elevate and angle panels towards the sun.
Perhaps the biggest difference is in the way the power is transferred from the solar panels to the Brown's household electrical system.
Deep trenches are dug in the ground to run electrical conduit from the array to the inverters in the Browns' basement. However, before deciding on putting electric conduits, an electrician might have been hired to do the electrical system survey. EICR Reports Belfast (or elsewhere) can help a professional to decide if the existing system can support solar panels and efficiently run household appliances.
The ease of access and angles of this ground-mounted array also allow for a better viewpoint into how these solar arrays are put together. Here, you can get a really good idea of how each solar panel slides into place on its racking.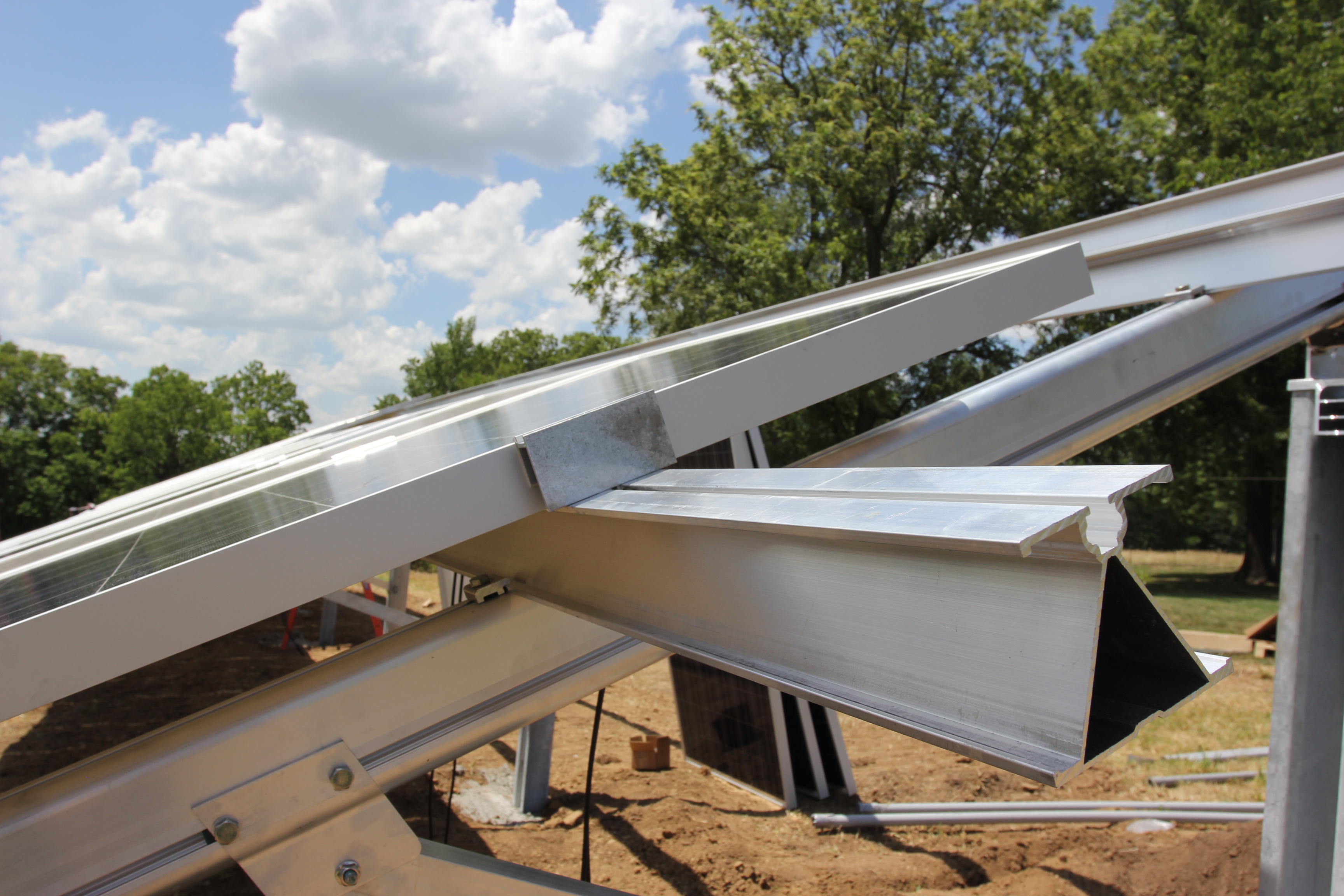 And then here, you can get a good idea of how each panel is clipped to connect with the next.
As more and more home and land owners start to opt for green and clean energy, the use of solar power is starting to see a steady increase. If you are interested in getting solar panels for your land or home, consider getting in touch with a solar roof company in your locality who can carry out the whole process for you.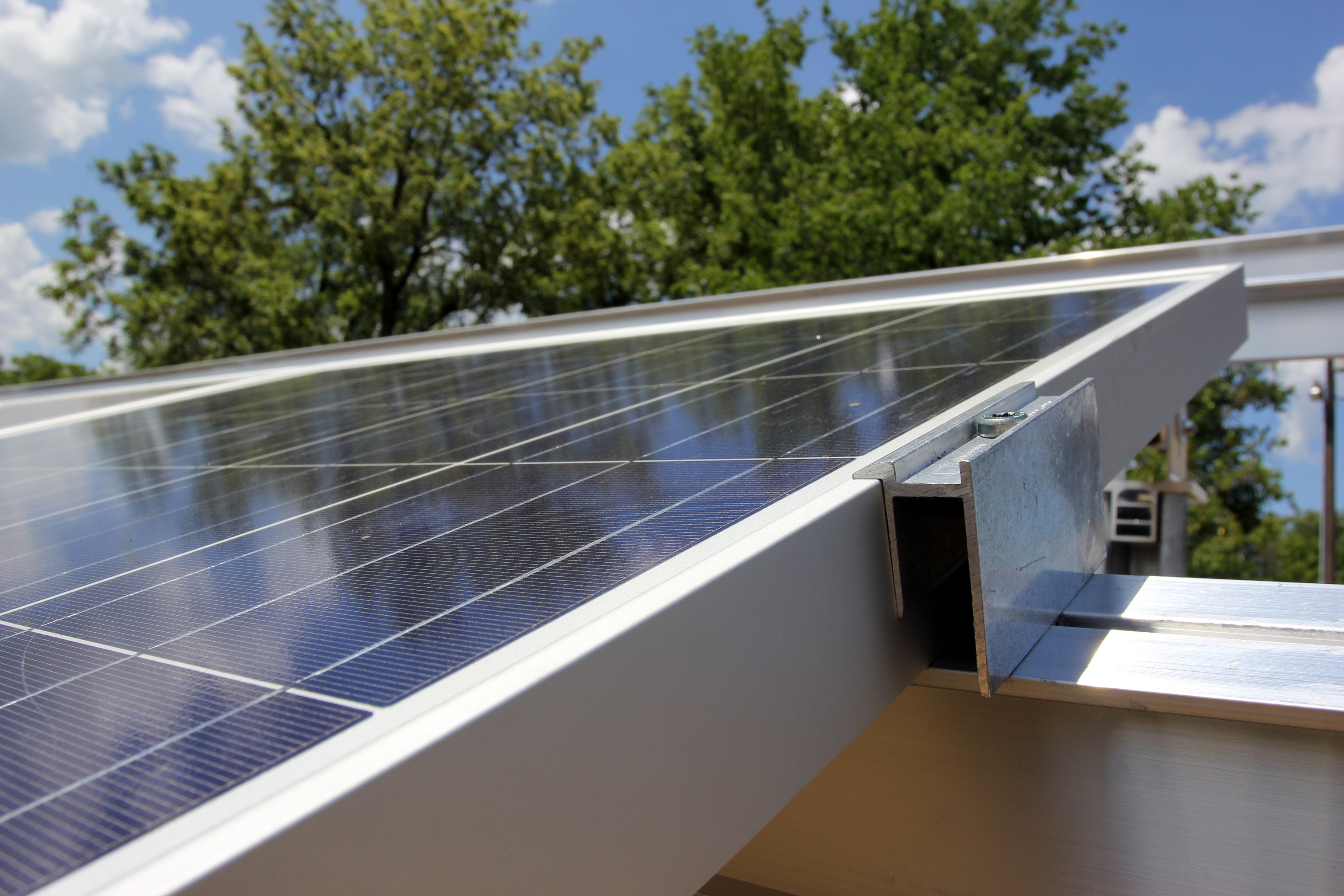 What do you think of the Brown's installation? Have any more questions, or elements of a solar panel installation you'd like to see? Let us know in the comments below, and we'll address it – perhaps through photos in our next story from the field.