When you install a solar-energy system, you will need some type of mounting system to secure your solar panels. This is part of the system balance required in addition to the photovoltaic panels and inverter(s). The type of mounting system used will depend on the options available and the desired location for your solar panel system.
Before choosing which mounting feature to use, it's wise to have your roof inspected by a company like 99Roofers. This is because solar panels will add a considerable amount of weight to the rooftop once fitted. You may have to ensure that your roof is secure enough to hold the solar panels. Any missing shingles or holes in the roof need to be repaired before a solar panel installation. The Tri-State Exteriors: Fort Wayne Roofing Company, and companies alike, are more then equipped to inspect a roof and fix it if needed.
So what types of racking and mounting are available for solar panels, and what kind should you choose?
Roof Mounts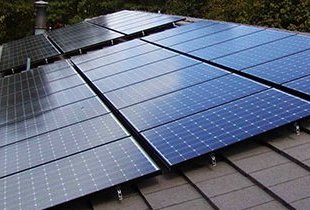 Example of a roof-mounted solar panel system.[/caption]
Most people choose to have solar panels for metal roofs, and most installers use this type of mount too. For installations where the weight of the solar panels is low, flush mounts are used. This method uses a metal bracket on each side of the solar panel, holding it above the surface of the roof. There is usually at least 2-4 inches of space allowed between solar panels and the roof so that plenty of air can flow beneath the panels, keeping them cool. Overheated solar panels do not perform as efficiently and will not last as long.
Ballasted Mounts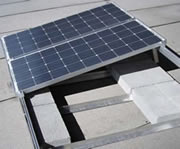 An example of self-ballasted photovoltaic solar panels.[/caption]
This type of roof mount does not require roof penetration. It essentially involves a structure or frame that is held immobile by weight of concrete blocks, which sit in ballast trays of the structure. To increase the friction and to protect the surface, EPDM rubber is used on the underside of the frame. The construction is typically aluminum, which reduces the weight of the solar-energy mounting system. Hardware is composed of stainless steel to ensure long life.
This simple design saves labor time and costs, and the top-clamping racking components ensure easy mounting. The tilt angles can be adjusted up to 45 degrees to enable the photovoltaic panels to catch maximum sunlight.
Ground Mounts
Ground mounts are an option for solar-power installation when your roof isn't suitable for solar panels. There are few different methods used to mount solar panels to the ground; these customizable racking and mounting options allow you to place solar panels anywhere on your property where this is solid ground.
One thing to consider when ground mounting is that some city councils have policies against ground-mounted solar arrays. Soil conditions should also be considered, as installation can be difficult on uneven surfaces. But, if conditions are good, then there are advantages to ground-mounted solar-panel systems: installation is simple, as is any maintenance or cleaning.
Standard Ground Mounts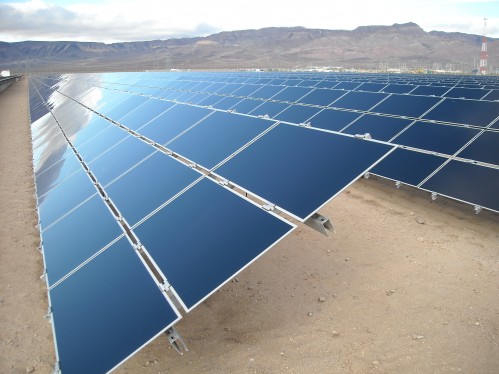 An example of a standard ground-mounted solar-panel system.[/caption]
Standard solar-panel ground mounts use a framework of stainless or galvanized steel, or lightweight aluminum arranged in a grid pattern. The framework tilts the solar panels up towards the sun at an angle that can either be fixed or adjustable. This type of mount requires ground surface preparation and soil testing.
Pole Mounts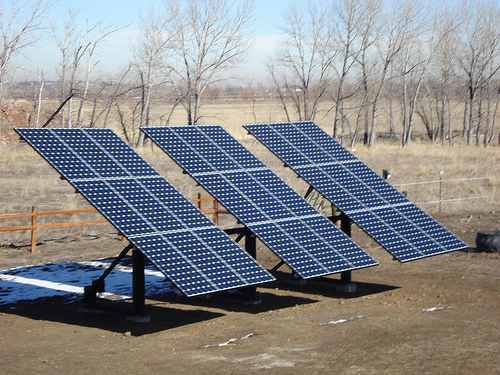 An example of a pole-mounted solar panel system.[/caption]
Pole mounts are simple installations where poles are either held in place by concrete (ballasted) or driven directly into the ground (requiring ground penetration). You can mount solar panels to the side or the top of the poles.
Vertical Mounts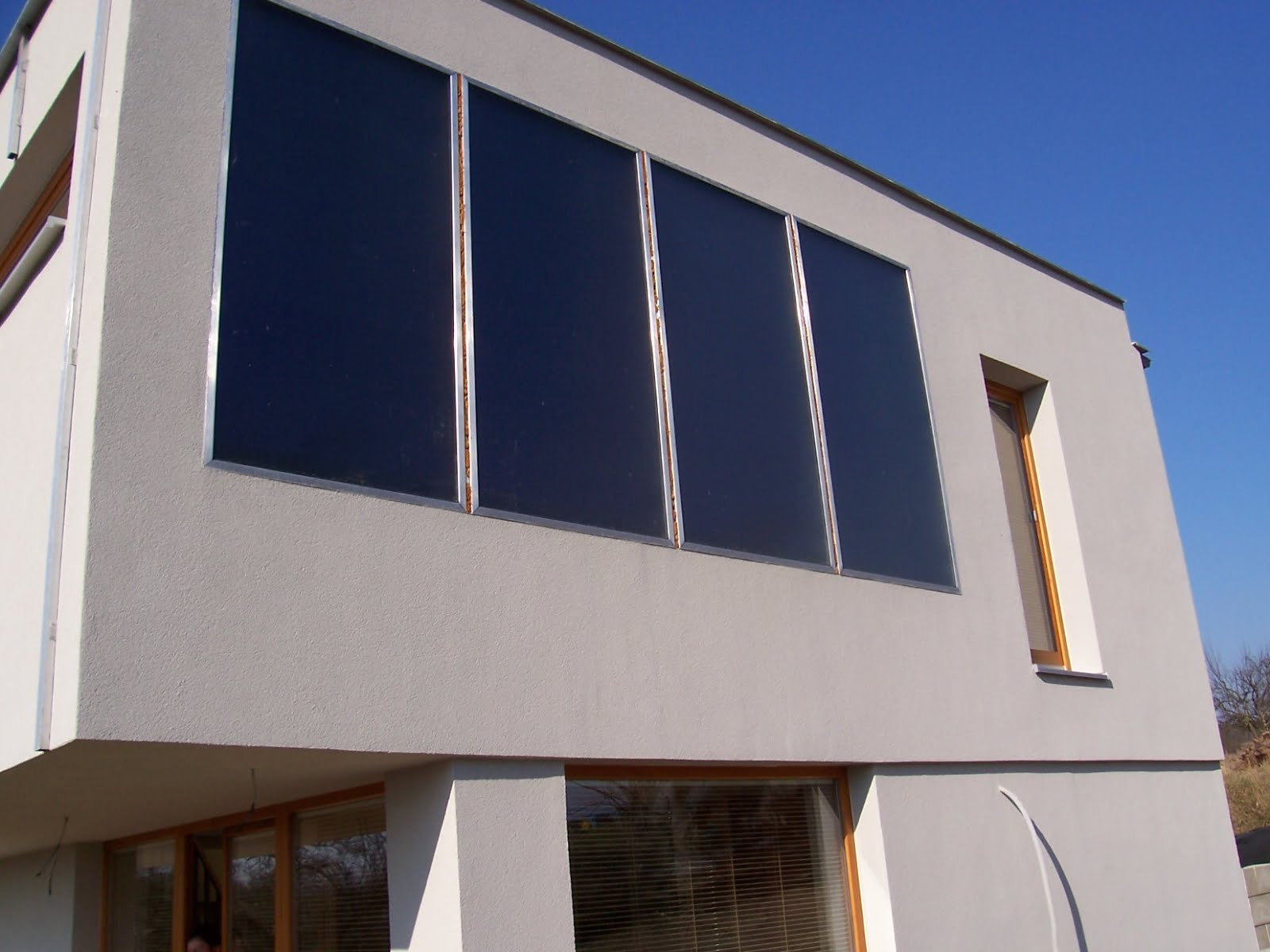 An example of a vertically mounted solar-panel system.[/caption]
Photovoltaic panels can also be mounted on vertical or curtain walls by using lightweight structural galvanized iron, stainless or aluminum frames. These are available from a variety of manufacturers and custom fabrication is also possible.
Final note, if you're in Australia and you are looking for a company that can do you a great deal on solar panel installation. Give GIEnergy (https://gienergy.com.au/) a try. My friend got their panels from them and said they were fantastic!