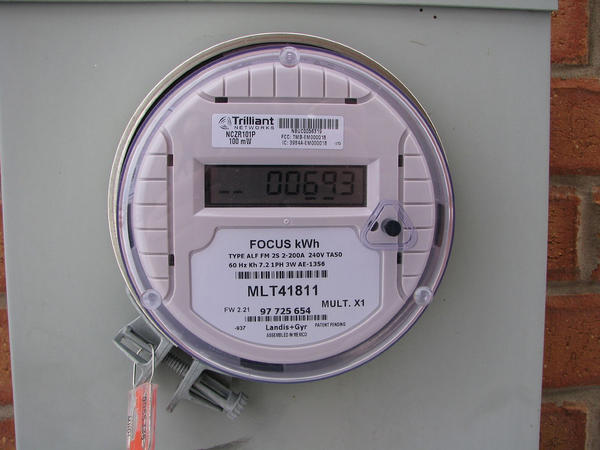 What is net metering?
When you install a solar-panel system, you're generating your own clean electricity. And in cases where you generate more clean electricity than you consume, net metering allows you to distribute your solar power back to the grid, reducing future electric bills.
As part of the solar-power installation process, your utility will install a special meter with two registers: one that measures inflow of electricity from your utility and another that measures outflow of solar electricity from your solar-energy system.
Any clean energy that you produce in excess of your immediate needs is entered into the grid, and then used to offset an equal amount of power supplied by the utility. You are then billed for your "net" energy use.
What are the benefits of net metering?
– Businesses and organizations that use net metering tend to be more aware of, and as a result, more conscientious of, energy consumption.
– Net metering encourages ratepayers to take an active role in energy production, which both benefits the environment, our economy, and preserves natural resources.
– Net metering is simple and inexpensive, and enables solar-panel system owners to gain value for the clean energy they're producing, without having to install battery storage systems.
– Net metering allows businesses and organizations to produce their own energy, which not only benefits the ratepayers, but also reduces grid pressure during peak demand times. A recent report on California's net metering program shows that net metering creates significant benefits for ratepayers, while at the same time strengthening a strong and growing industry.
Using an economic model approved by the California Public Utility Commission (CPUC), Vote Solar evaluated the overall economic effect of net metering to ratepayers in three different utility areas: Pacific Gas & Electric (PGE), Southern California Edison (SCE), and San Diego Gas & Electric (SDGE).
They found that by the time the state's net metering is full subscribed to, at its current cap of 5% non-peak load (which will be approximately 5.2 GW of solar energy), the financial benefits of the program will outweigh the costs by $92.2 million each year. These benefits include $2.5 billion in energy savings for schools and public agencies, along with reduced dependency on foreign and fossil fuels, decreased required investments in transmission lines, and cost savings from meeting renewable energy requirements and emissions reductions standards.
Have more questions about net metering? Leave a comment and we'll help you out. We may even turn your question or comment into a future blog post.
Photo credit: Miss Efficiency / Foter.com / CC BY-SA