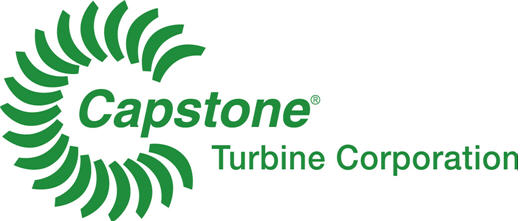 FOR IMMEDIATE RELEASE
Brightergy Forms New Division in Partnership with Capstone Turbine Corporation
The company will be the exclusive industrial and commercial distributor of Capstone Microturbines in Kansas and Missouri through new division, Brightergy Microturbine LLC
Kansas City, MO – October 3, 2013 — Brightergy announces a new division, Brightergy Microturbine LLC, in partnership with Capstone Turbine Corporation as the exclusive industrial and commercial distributor of natural gas microturbines in Kansas and Missouri. Microturbines are an ideal energy solution for commercial customers who have a 24/7 need for energy; their availability through Brightergy Microturbine will revolutionize the power portfolios of these energy users – such as hospitals, hotels, manufacturers and industrials – in Kansas and Missouri.
 Previously, Brightergy has maintained a focus on solar energy as a solution. The expansion into microturbines marks a strategic move for Brightergy further into distributed energy – localized energy created and used right at the source. Capstone microturbines are ideal for their ability to support everyday energy needs and generate investment-worthy payback – immediately.
 "The energy market is changing, and a growing number of businesses and organizations are seeking to both reduce their energy costs and their carbon footprint," said Brightergy CEO Adam Blake. "The beauty of distributed generation is embodied in both rooftop solar and microturbines: organizations for the first time have a choice in energy – they can control the kind and amount of energy they're using, as well as their costs."
 Brightergy will utilize Capstone's expertise and experience in the microturbine field to offer turn-key solutions to clients in Kansas and Missouri. Brightergy will also provide ongoing service and maintenance to all existing and future Capstone microturbines in Kansas and Missouri.
 "We are excited to begin this partnership with Brightergy Microturbine," said Jim Crouse, Executive Vice President of Sales and Marketing, Capstone Turbine. "Their extensive customer base and experience in the distributed energy market are assets that will help kick-start the deployment of microturbines in Kansas and Missouri."
Capstone microturbines operate on a variety of gaseous or liquid fuels – such as natural gas and biogas. Through reduced emissions and higher fuel efficiency, they deliver the highest green benefit of any microturbine on the market. These microturbines range in size from 30kW to 10MW and are used in a variety of distributed power generation applications, most notably CHP – combined heat and power. CHP is highly efficient, and features low operating costs to provide significant energy savings. In addition, emissions are less than 1/10th that of traditional power generation systems and meet the world's highest emissions standards, without any active after-treatment.
ABOUT BRIGHTERGY
Brightergy Microturbine LLC is a wholly-owned subsidiary of Brightergy. Brightergy empowers organizations to take ownership over their energy – from sources to costs – foreseeing a future in which a true energy democracy exists. This is possible through distributed energy: localized energy created and used right at the source. It also means that organizations have the new ability to save money from the day they start generating their own energy, control future costs, and reduce their carbon footprint.
Brightergy's distributed energy solutions include rooftop solar energy, Capstone natural gas microturbines, energy efficiency, and energy management products and services. Our extensive experience includes hundreds of projects for clients ranging from Fortune 500 companies and utilities to non-profits and mid-sized businesses.
 We are headquartered in Kansas City, Missouri, with additional offices in Boston, St. Louis and coverage throughout all of Missouri and Kansas. Our strategic-alliance partner is Black & Veatch, an employee-owned, global leader in building Critical Human Infrastructure™.
 ABOUT CAPSTONE TURBINE CORPORATION
Capstone Turbine Corporation® is the world's leading producer of low-emission microturbine systems, and was first to market with commercially viable air bearing turbine technology. The company has shipped thousands of Capstone turbines to customers worldwide. These award-winning systems have logged millions of documented runtime operating hours.
Capstone is a member of the U.S. Environmental Protection Agency's Combined Heat and Power Partnership which is committed to improving the efficiency of the nation's energy infrastructure and reducing emissions of pollutants and greenhouse gases.
 A UL-Certified ISO 9001:2008 and ISO 14001:2004 company, Capstone is headquartered in the Los Angeles area with sales and/or service centers in China, Mexico, Singapore, South America, the United Kingdom and the United States.
 Media Contact
 Rachel Simmons, PR Manager, Brightergy
816.866.0555 or rachel.simmons@brightergy.com
Capstone Marketing, marketing@capstoneturbine.com