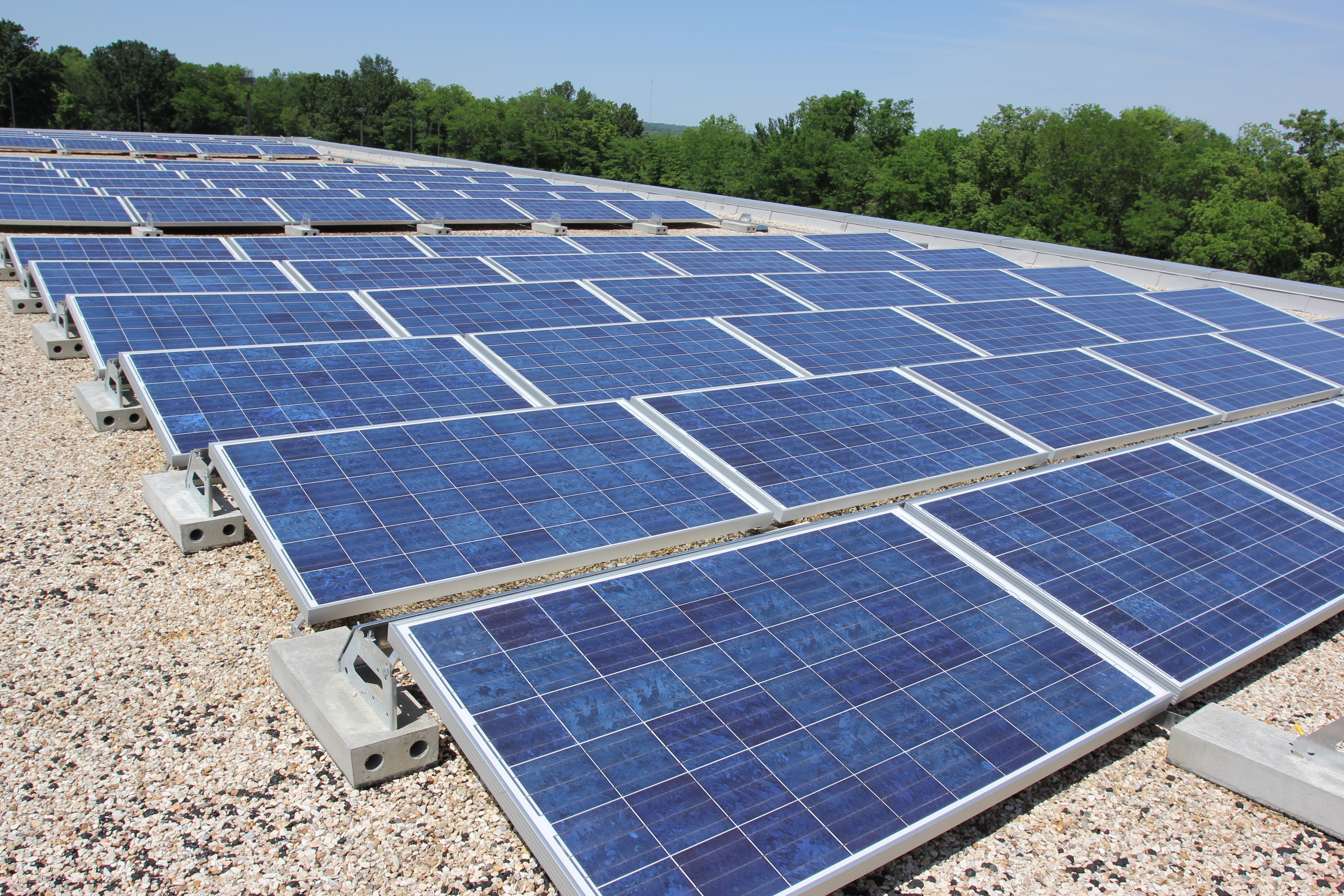 One of three 25 kilowatt solar energy systems installed previously by Brightergy for the KCMO Water Services Department. The City of Kansas City, Missouri plans to install solar on 80 municipal buildings through partnerships with Brightergy and KCP&L.[/caption]
May 27
BY STEVE EVERLY
The Kansas City Star
Kansas City, turning toward the sun, has signed a deal to install solar panels and equipment on 80 city buildings to meet part of their demand for electricity.
Brightergy, a Kansas City solar installer, and Kansas City Power & Light will team up on the project, expected to be completed by the end of the year.
Police and fire department facilities and most of the city's community centers are among buildings that will get solar power.
"Kansas City will very likely be one of the leading cities in the country in the number of buildings with solar electricity," said Dennis Murphey, chief environmental officer for the city.