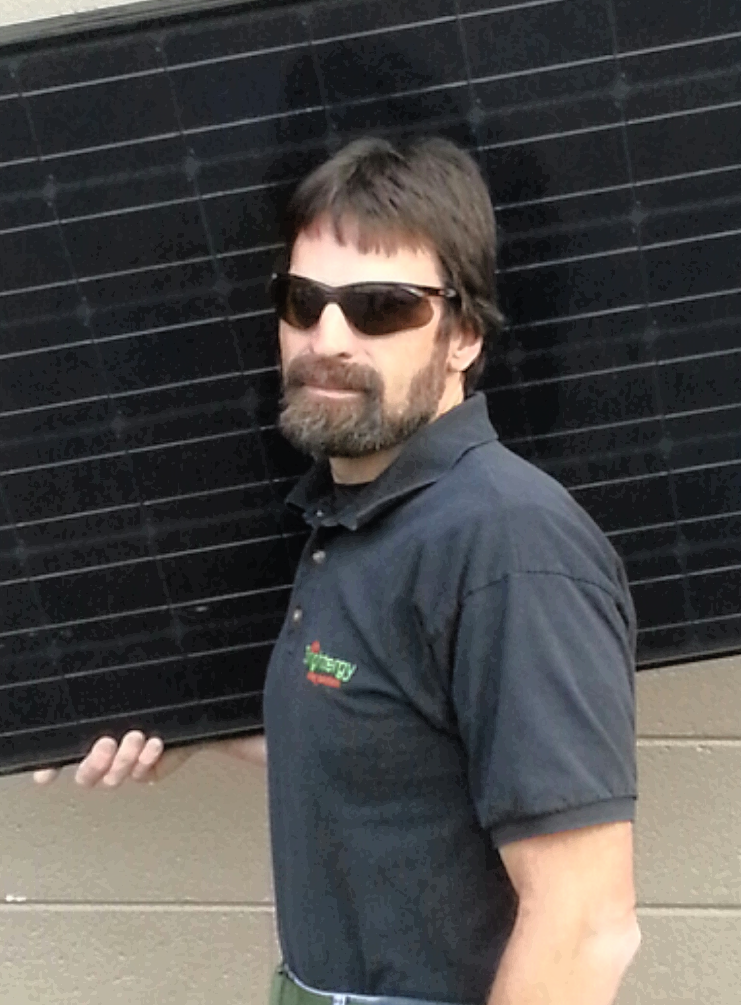 1. What's your position with Brightergy? How long have you been working here?
Solar Installation Technician. I have had the privilege of sharing company with all of the great people at Brightergy for a year and a half!
2. Where are you from/where did you grow up? What's your background (educational/work)?
I was born in Omaha and emigrated to Kansas City in the mid-1970's. My background has largely been centered around the construction industry: trim carpentry, plumbing, tile setting, and of course, electrical. I have worked trimming trees, building furniture, and I am a qualified locksmith.
3. Why solar? What first got you interested in renewable energy?
I have always been fascinated by photovoltaics. The thought of electricity from light seems like magic, but it is the most natural, logical step in energy evolution. Nearly all usable energy on earth is driven by the sun.
4. What is something people might not know about your job and/or what you do?
Working on rooftops gives me a great view of the city.
5. How do you define sustainability?
Wikipedia says, Sustainability is the capacity to endure, but I suppose you are looking for connotation, not denotation…
Sustainability is the dedication to using our abilities to live and work harmoniously with nature, not parasitically.
6. When you're not working, how do you enjoy spending your free time?
What free time?? You have free time? Do other people have this?
I enjoy hiking and photography.
7. What's something your coworkers don't know about you?
I enjoy baking!
8. What is your motto?
Chance favors the prepared.