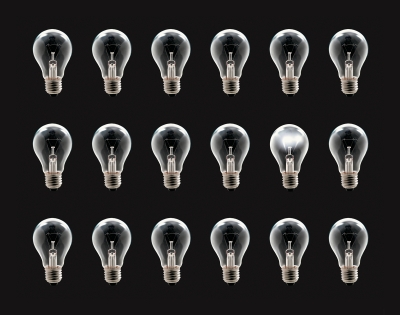 Your customers can be one of your best resources for ideas, as well as barometer of what your market wants. Taking into account how they are and what they respond to is incredibly important, for instance, the real estate business has many facets, so Customer Relationship Management, CRM for mortgage loan officers, and so on, will be needed to support customers and offer them an experience they are happy with. Customers can make the business. If you are not careful with customer data or do not have backups to your computer drives and you lose valuable information (https://www.magazinesweekly.com/top-tech-tips-you-didnt-know-about-a-quick-guide/), then you can lose your customers too.
Image credit: Pixomar/FreeDigitalPhotos.net[/caption]
The other week, we talked about how consumers are increasingly demanding transparency from businesses, with a focus on transparency of sustainable and socially responsible actions – often in the form of reporting. In case you missed it, here's the stat that stands out:
More than half of American consumers say a company's social reputation influenced their purchasing decision.
For this reason, some companies are now considering looking into launching social media and even podcats for them to communicate more consistently with their customers. If your business was also thinking about setting up a podcast then you might want to get some advice for launching your show or some good tips for attracting attention to your new platform. If you're anything like us, your existing clients and your loyal fans are among your most valuable resources. So it makes a lot of sense that when big company Clorox made the decision to acquire Burt's Bees six years ago, it was a decision made after listening to the wants of their clients.
The evolution of that decision was recently profiled by Kyle Westaway, author of Profit & Purpose, in an article for the Guardian:
Six years ago, Clorox was approaching its 100th birthday
The company's customers were saying that they increasingly cared about health and wellness – not just for their families, but for the environment as well
That correlated to the a demand for products that are natural, safe, and sustainable
Clorox needed expertise to help them respond to that demand, so they looked outward, to Burt's Bees
With the acquisition, Burt's Bees increased the size of its R&D budget by 50%, enabling the company to create more innovative products. This was also helped out by access to Clorox's own technology and expertise
Burt's Bees has helped Clorox make sustainable improvements to 35% of its product portfolio over the past years
Since the, Burt's Bees' revenues have grown at a double-digit pace every year except for 2009
And Clorox's sustainability efforts have translated into approximately $15m in annual cost savings
Not too shabby. This is a great example of a company listening to the wants and demands of its customers, and acting on a socially responsible strategy that made sense for their particular business. This decision also reflects some forward-thinking within the company, a mindset echoed throughout many American companies over the past several years. Businesses need to appeal to their customers because customers and strategic planning can help them create a strong business base to grow on. For instance, as technology grows and adapts, businesses can take this into account and implement these new services into their plan. This can be in the form of an EFTPOS machine to help with customer payments in a variety of ways, as well as see how they can connect their online business to their offline one.
Listening to more customers, and looking to the future
At last year's Clinton Global Initiative annual meeting, Chief executives of some of the world's largest companies warned that businesses will only continue to grow if their operations continue to become more and more sustainable.
And finally, when Google announced its plan to invest billions into clean energy projects, they cited the bottomline:
"While fossil-based prices are on a cost curve that goes up, renewable prices are on this march downward." – Rick Needham, director of energy and sustainability at Google
All of these businesses cited a new strategy of looking farther and farther into the future. Even if you aren't a global company – even if you're just starting out, a regional company, or a small family business – these are two strategies you can adopt easily: listen to your customers' wants and plan for the future.
Does that include a shift to clean energy? That's up to you.