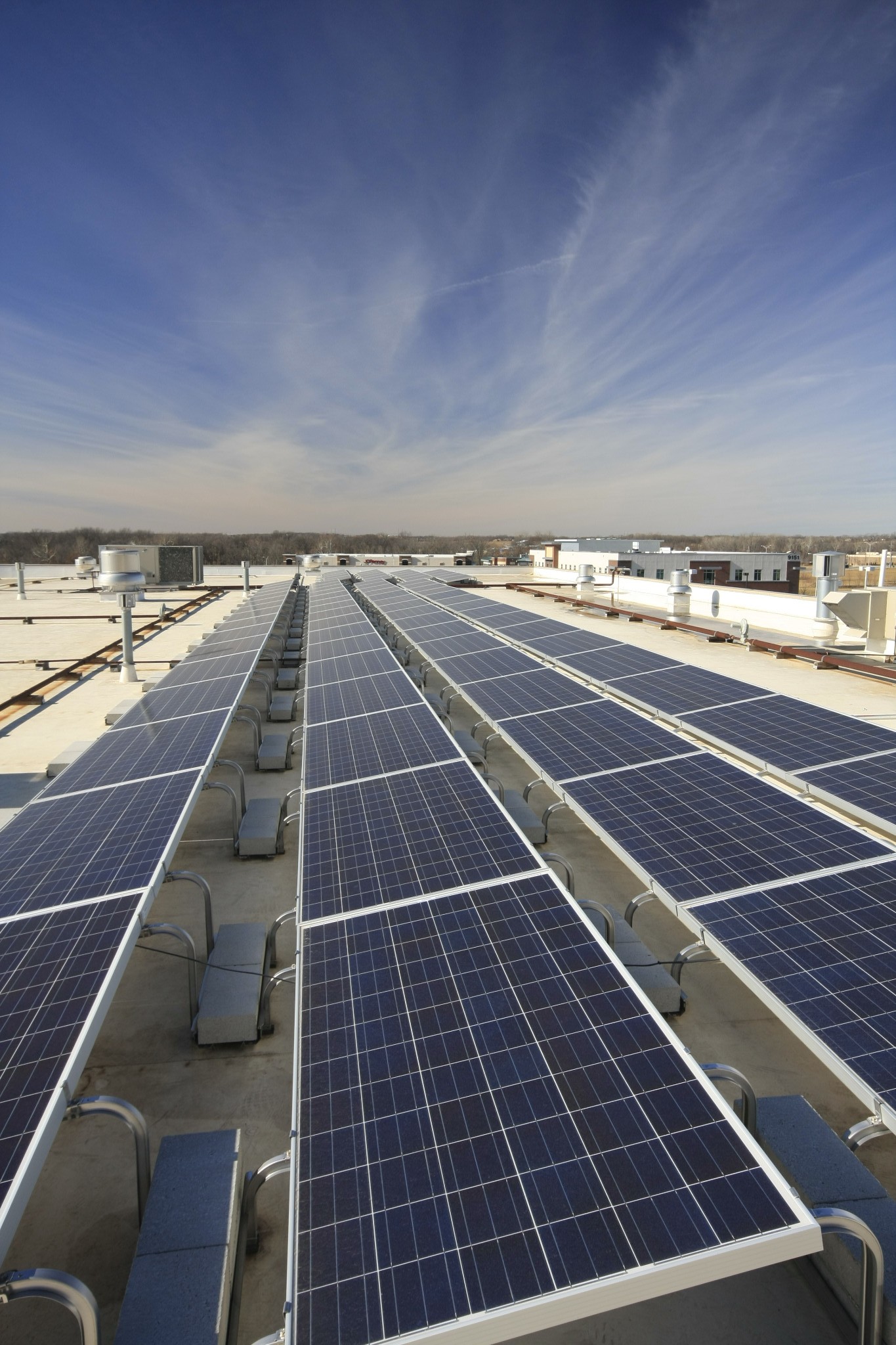 North Kansas City autodealer Gary Crossley Ford's 50 kilowatt solar-energy system. Gary Crossley is a Certified Electric Vehicle Dealer.[/caption]

Six Kansas City area Ford dealerships will join a larger group of 900 dealerships nationwide in preparing their lots for electric vehicles this spring. They may want to consider implementing some kind of Visitor Chat software during this preparation period which could see interactions convert into actionable sales. And as it turns out, pairing electric cars with solar panels' green electricity increases consumer demand. Ford is already a popular and reliable car company, known for providing people with good cars that seem to last a long time. However, as with any car company, there will be some cars that are slightly faulty or have mechanical problems. If these vehicles are sold to consumers, they could be classed as lemon cars. It's important to look out for lemon cars as they can be dangerous. If you think you've been sold a faulty Ford vehicle, you might want to get in contact with your local lemon law attorneys to help you negotiate a cash settlement with Ford. This should give you some compensation for being sold a faulty vehicle. Hopefully, these new vehicles won't have any problems, but there are always things that could go wrong with mechanics. For the dealership, they're starting to get ready to sell these vehicles to consumers. However, to start being able to sell cars like these dealerships, it may be an idea to check out something like One Sure Insurance for a good deal on motor trader insurance.
In a report released in March, Researchers Jonn Axsen and Kenneth Kurani found that not only does the combination of solar and electric cars increase demand for hybrid vehicle buyers and PEV buyers, but for buyers of conventional new vehicles, they saw a 23% increase in demand for electric cars when their purchase was powered by clean energy (read the abstract and download the report).
The three groups shared a combination of motivations for their response to the pairing:
Environment (air quality)

Oil politics

Supporting renewables

Exploring new technology
Bob Sight Ford, an area dealership that was one of 200 dealerships certified to sell electric vehicles in November has already seen a positive reaction from their new line of cars. Quoted in a recent Kansas City Business Journal post, General Manager Zachary Sight said he's already ordered two C-MAX plug-ins for customers.
Certified Electric Vehicle Dealers are required by Ford to build electric charging stations at their dealerships for customers with electric cars. It's a simple marriage to create solar power stations, as the combination will decrease electric costs for dealerships, decrease emissions, and increase positive sentiment from electric vehicle purchasers. I feel a bit as though I'm leading the horse to water, but it's a simple connection: solar power stations for electric vehicles make sense. I hear that you can learn more about how to manage an electric car charge to check out websites similar to emotorwerks.com.
In a national release by Ford, electrified vehicle marketing manager C.J. O'Donnell said, "Research indicates that 60 percent of new vehicle shoppers are considering hybrid products. With this demand for more fuel-efficient vehicles, early sales of Ford's five electrified vehicles have been phenomenal, creating a tremendous amount of excitement among our dealers."
In other words, prepare to see quite a few more electric cars on Kansas City's streets this summer.