Although solar technology has been around for decades and is becoming more commonplace, in both urban and rural areas, public education and awareness has lagged behind the technology. The good news….solar is now surprisingly affordable, is a great investment, offers huge environmental benefits and is soon to be everywhere you look.
As a company, we think it's important to give back to our community. One way that we choose to do that is through education.  As part of our education series, Brightergy hosted an event  "What's New in Solar Energy:  for Architects, Engineers & Construction Professionals" last Thursday at the newly revamped Faultless Starch near downtown Kansas City.
The turnout of about 50 of Kansas City's key-players, including representatives from JE Dunn, Straub Construction, Burns & McDonnell, illustrated the growing interest for clean energy solutions right here in KC. Brightergy's Lead Solar Designer Alex Norman, who joined Brightergy from California gave guests the run-down on solar product options, their current affordability, and how Brightergy is the only integrator in the area offering financing where commercial businesses can go solar for as little as $0 down.
Vice President of Business Development Susan Brown also pointed out the 30% federal tax grant will revert to a tax credit in 2012 and emphasized that financially, now is the best time to go solar.  Brown introduced our newest financial product offering, BrighterLease, which allows non-profits to take advantage of the benefits of solar with no up-front costs.  She went on to partner with Norman for Q & A from the guests before the evening ended with more food, drinks and networking.
If you are interested in having one of our associates come and speak at your office please email us at susan at brightergy dot com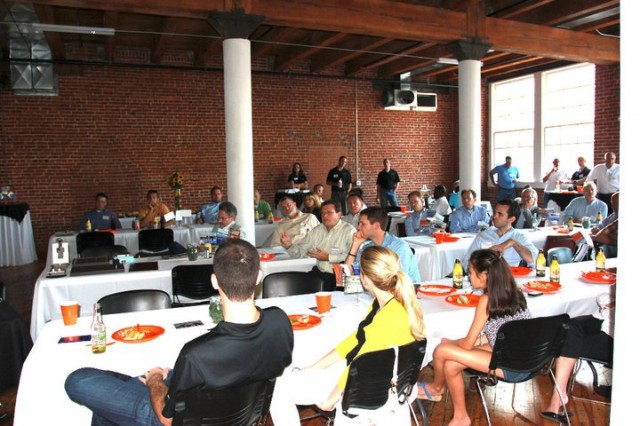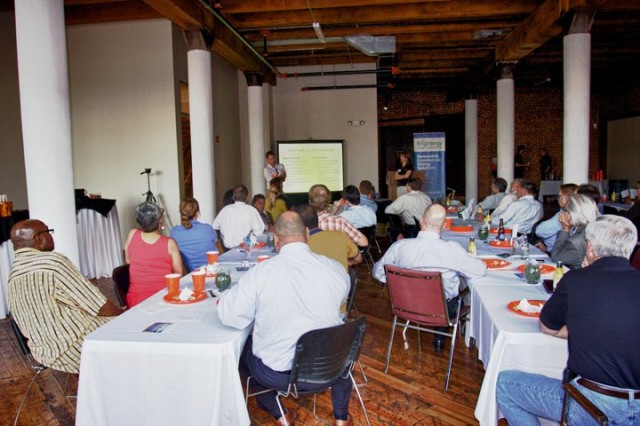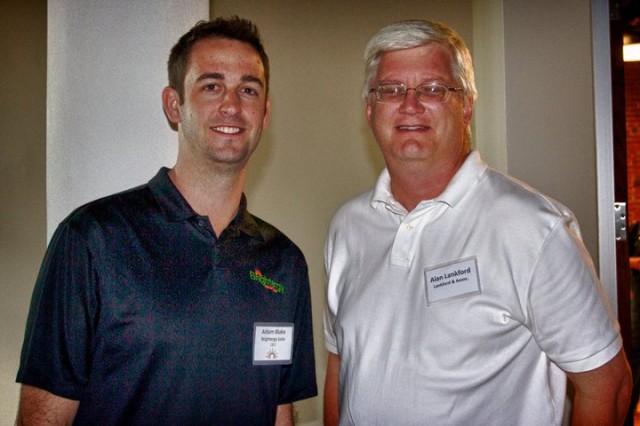 Adam Blake, Brightergy CEO; Alan Lankford, Lankford & Associates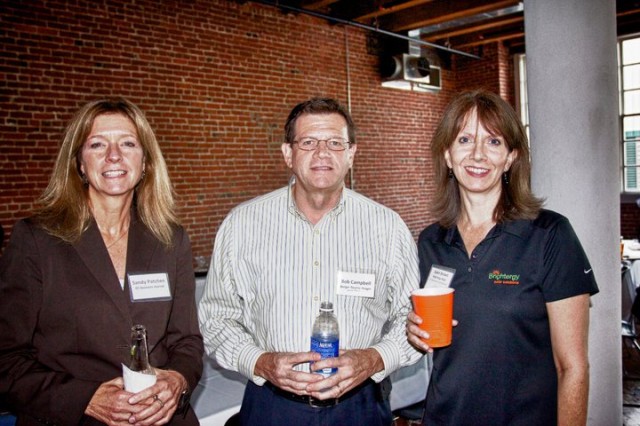 Sandy Patchen, KC Business Journal; Bob Campbell, Berger Devine Yeager; Susan Brown, Brightergy VP, Business Development